Created: Friday, 13 October 2006
Written by Patriot
The latte sippers can bleat about the trio of terror fighters President Bush and PMs Howard and Blair as much as they like but it won't change the facts.
It is abundantly clear who is responsible for most of the carnage in Iraq.
It is this man: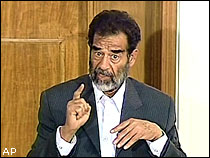 Bloodthirsty tyrant and serial breaker of international law: Saddass Hussein.
And this man: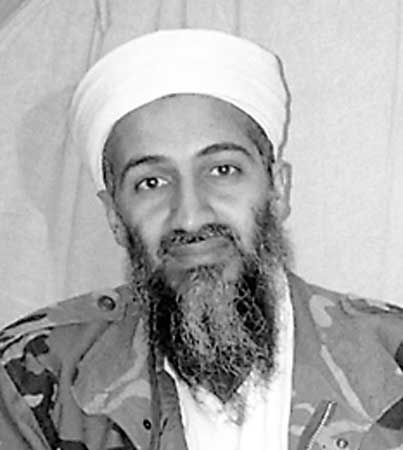 Lunatic Islamic extremist and bedfellow of the peaceniks: Osama Bin Laden.
These two evil men started the war on reason and civilisation and we are duty bound to defeat them and all their followers.
It is as simple as that.
God bless,
Patriot